Peldor joi! Welcome to the gratitude festival. Feel free to take a renewal scroll, write some problems of yours on it and put it into the fire. According to bajorian faith it's supposed to help put those problems in the past.
I'll go ahead and get the ceremony started. Tesra Peldor impatri bren.
Bentel vetan ullon sten. And now, I have the honour of placing the first Renewal Scroll into the fire. As the scrolls burn, may our troubles turn to ashes with them.
I just use this site to make the scroll
https://imgflip.com/memegenerator/62657004/Blank-Scroll
I needed to adjust the positions of the text boxes and text options a bit.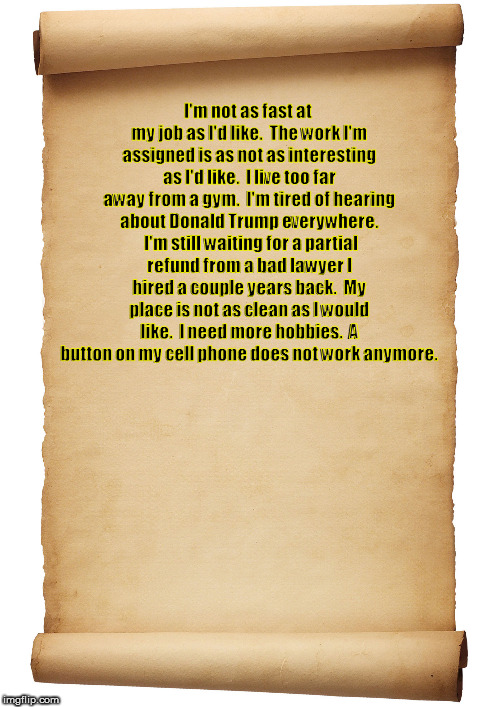 I'll just put this in the fire now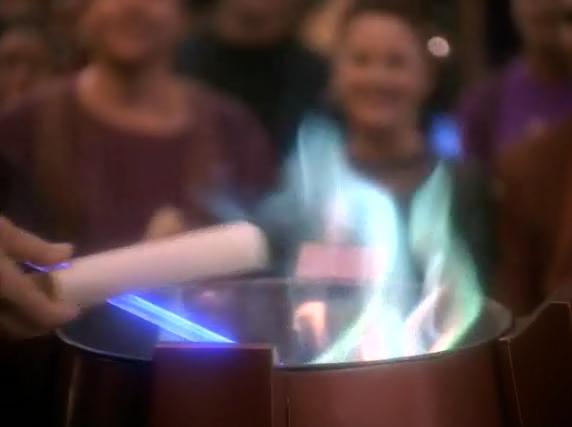 ahh...
all better now